Hummingbird Home started out as a lifelong dream for Dianna Maniaci and her husband Michael. That vision has now become their reality.
"We are at the point in our lives where you just go for it," says Dianna.
That's when they took the leap, sold their house last March, closed up the original store, and found what would become the permanent location for Hummingbird Home.
"We knew we wanted to stay in the Richmond area. The community has been so supportive to small businesses — especially during Covid times," Dianna says.
The spacious 6,000 sq. ft. store is located at 67919 Gleason St. in downtown Richmond. Local community members and past customers are so excited for the opening that they have come out to lend a helping hand, getting the store up and running.
"Customers have taken time out of their busy day to help us out," Dianna says. "They have become like family to us."
Hummingbird Home offers vintage refinished furniture, home decor, hand-poured candles — with much more to come. The Maniacis expect to complete the redevelopment in Spring 2022. The store will be open on the weekends in the meantime.
Once complete, Dianna plans on having candle-pouring classes, vendor markets, and space available to rent out for private parties. They originally hoped to be finished with the renovations sooner but back order on materials and Covid-related time restraints have pushed the date back.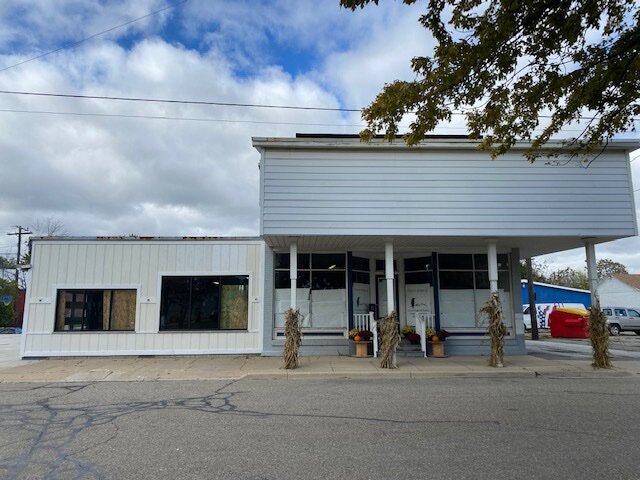 Renovations are underway at 67919 Gleason Street in downtown Richmond.Built in 1914, this historical building was home to numerous businesses before Dianna and Michael purchased it.
"As we started digging into the building, there were little things left from businesses of the past we kept finding. It was so great to see all the history," says Dianna. "When you come in, keep your eye out for these treasures tucked away throughout the store to pay tribute to them."
The last business was a tire shop with retractable garage doors, allowing cars to pull into the bays for servicing.
"Keeping the garage bays was a great idea for vendors to set up their shops for an outdoor market," says Dianna. "It will give the opportunity for us to have an outdoor market going on while other fun things can be happening inside."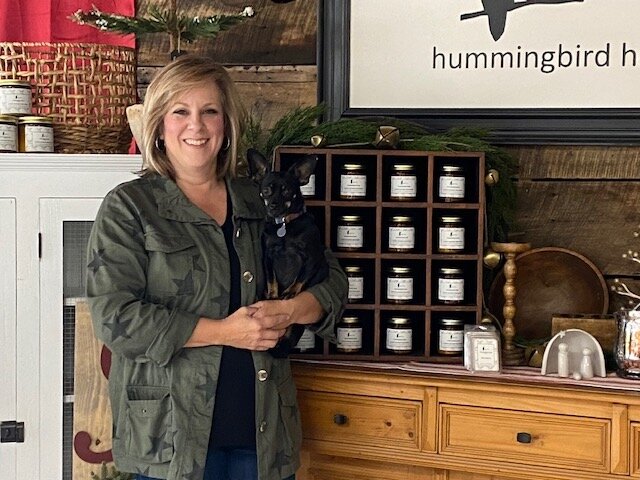 "We are at the point in our lives where you just go for it," says Dianna Maniaci, who co-owns Hummingbird Home with her husband Michael.The store is set up with custom furniture pieces throughout and will offer demonstrations on how to finish your own small piece to take home.
"I want people to be able to walk into their home and feel like it's giving you a hug," says Dianna.
Hummingbird Home will be open for weekend markets each Friday, Saturday, and Sunday beginning this Friday, Nov. 6, staying open up until Christmas. Multiple vendors will be on hand for gift ideas and holiday shopping. They will also be participating in the Holiday Vintage Road Trip on Friday and Saturday, Nov. 6 and 7, along with Flora's Trash to Treasures, Birdie Grey's Place, and The Attic Finds.
https://www.secondwavemedia.com/the-keel/features/Hummingbird-home-Richmond.aspx