Made in Britain CEO John Pearce looks at some of the simple actions engineers can take to help build a more sustainable future.    

The climate change clock is ticking. With less than eight years left to realise the UN Sustainable Development Goals (SDG), British business, society and government are all feeling rising pressure to advance their sustainability commitments. But for many companies across the manufacturing and engineering sectors – that often have large energy requirements, together with a reliance on raw materials and high production of waste – the road to Net Zero is far more challenging than for many other businesses.
At Made in Britain, a trade association that has been supporting British manufacturers for 10 years, we understand that the companies we work with need a bespoke approach to their sustainability planning. Commissioning a complex and often costly sustainability report is not the most practical way to quickly start making workable changes that will also have a positive impact on the business's bottom line. The engineering sector is one of the largest in the Made in Britain community – with close to 500 engineering firms as members, many of whom have been making great strides towards their environmental goals.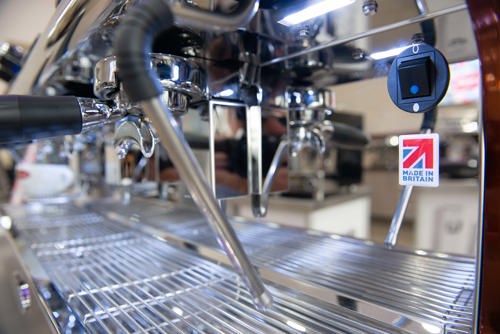 Member company Kensa Heat Pumps, for example, has been blazing a trail with its vision – bringing a Glasgow inner city street to life during COP26, using pioneering augmented reality to show how networked ground source heat pumps are the cheapest way to decarbonise heat and could save the UK an estimated £1 billion a year. Kensa's COO James Standley notes though, that alongside long-term vision, businesses should beware getting too "bogged down in big strategic goals" at the expense of identifying changes that might seem small but could be swift to implement.
Three Simple Steps for Engineering Firms Starting out on the Road to Sustainability:
Engage first, by getting everyone talking about realistic sustainability goals across all levels of your business and creating an open forum to collect ideas from employees of all ages.
Analyse how you're doing currently, both across your business and throughout your supply chain. Seek out the free-to-use self check systems first, before engaging with consultants.
Break down your ambitions into smaller goals and identify some concrete steps that you can take immediately, such as looking at your energy providers or reducing your waste or, better still, capturing the value from it!
Made in Britain offers member companies a tailored programme of sustainability support, called Green Growth, which has been developed specifically for the British manufacturing sector. At the heart of this initiative is an assessment – covering the crucial areas of governance, circularity of materials, environmental performance, local and social impact, customer engagement and connectivity with other manufacturers – to provide businesses with clarity over their current activities so that they can identify how to improve. The programme then signposts manufacturers to practical tools and resources to advance their sustainable business practices.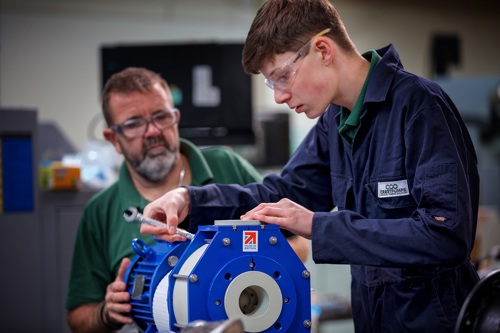 Steve Kenzie, Executive Director at UN Global Compact Network UK acknowledges that the manufacturing sector "really does have a bigger mountain to climb," when it comes to achieving Net Zero. He's called Made in Britain's Green Growth programme "the right way to focus business leadership on the urgency and complexity around the SDG, whilst giving the members an opportunity to learn from each other and highlight best practice."
We encourage the Made in Britain member companies active in the Green Growth programme to promote the progress they're making. While some business owners avoid promoting their environmental efforts, fearful it will be perceived as greenwashing, consumers and business clients are eager to know more about the brands they use. So, ensuring your eco-friendly values are clear in your messaging could help buyers feel more confident when choosing a vendor.
I'm heartened to see that Made in Britain is playing an increasing role in helping engineering firms and other manufacturers to normalise the language around sustainability; to measure, benchmark and improve their green credentials; and to showcase best business practices and spur on others in the community. So far, every one of the dozens of companies who've so far joined Green Growth has learned something from taking the initial assessment – even sustainability experts.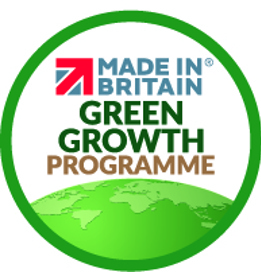 Made in Britain member Dewhurst UK – a component supplier to the lift, keypad and rail industries across the UK, Europe and Asia – says commitment to sustainability is a "commercial imperative." Commercial director Peter Dewhurst stresses: "If we're to address the existential crises facing the manufacturing sector, like access to raw materials and clean energy, the entire sector must prioritise doing business sustainably." However, Dewhurst also acknowledges that there are limits. Even if a business like his does all it can to reduce the distances in its global supply chain, it won't be able to eradicate the environmental impact of transportation as there will always be a "need to export," he says.
We understand at Made in Britain that there is no one-size-fits-all solution for accelerating companies towards Net Zero, especially in the manufacturing and engineering sectors.  We support our members in taking whatever steps they can to improve their progress towards sustainability.
Every little change, however small, contributes to larger progress that can make a real difference – as that clock continues to tick louder for all of us.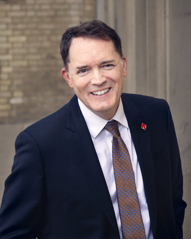 John Pearce is CEO at Made in Britain
https://www.theengineer.co.uk/content/opinion/comment-practical-steps-towards-sustainable-engineering