AWENDAW — Six years after a spate of floods washed over South Carolina, the state Office of Resilience turned over the last house it will replace with federal funds awarded after the deluges.
Much has changed in those years. When historic rainfalls unleashed flooding from the Midlands to the coast in 2015, the state didn't have a resilience office yet, or its precursor, the Disaster Recovery Office. Since 2015, the state has been directly hit by one hurricane, one tropical storm, one tropical depression, and felt significant impacts from three other tropical systems. 
But the delivery of a totally new home to 82-year-old Thelma Washington, who lives near Awendaw off of U.S. Highway 17, was still welcome. Washington's prior house was flooded through the crawlspace up to the front door, weakening the foundation enough to make the house unstable. Mold bloomed in the walls, destroying the sheetrock, her daughter, Shirlene Washington-Mack said.  
The new house sits as high as 8 feet off the ground. 
"She's very pleased with her home and thanks everyone who has been involved with the process," Washington-Mack wrote in an email.
The home was replaced with a grant from the U.S. Department of Housing and Urban Development. Officials in South Carolina have consistently said their delivery of the work paid for by HUD grants is among the fastest in the country. The agency gives grantees lengthy deadlines from the time the funds are received, and South Carolina has completed this grant ahead of schedule.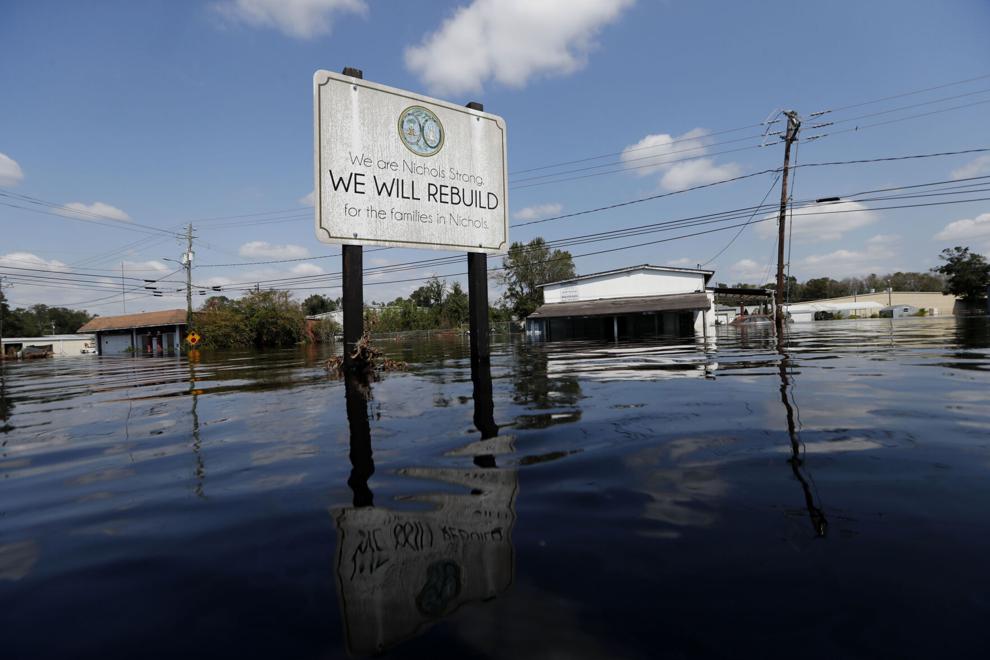 "We're excited not only to finish construction on the 2015 flood housing recovery program, but also to be one of the most efficient programs out there," Ben Duncan, the state's Chief Resilience Officer, said in a statement. "Some other grantees are just getting started or are still working on grants they received 10 or more years ago."
In total, South Carolina repaired or replaced 1,830 homes damaged in 2015, all for people with low to moderate incomes. 
But a six-year turnaround still leaves disaster victims waiting, and those receiving repairs or replacements with these HUD funds are, by definition, the most in need and the least likely to receive other aid, like flood insurance payouts. Washington had to live with her daughter for 2½ years while she waited for her new home, Washington-Mack said.
Part of the problem is with the HUD program itself, which is dependent on federal appropriations each time a disaster happens, and has to spend time publishing the rules for each grant in the federal register before states can get the money. This holdup was outlined as a weakness of the program in a recent report by the watchdog Government Accountability Office.
The Office of Resilience has also said in the past that their clients' homes may have had deferred maintenance that made damages worse, and that it can be hard to find contractors to do all of this complex work.
Elsewhere in South Carolina, some places have had a slower time disbursing HUD funds. The city of Columbia and Richland County both have independent programs, and neither has completed work on all the homes they plan to fix from the 2015 floods. 
According to Columbia's most recent report from the beginning of October, it has a total of 161 active applications for home repairs with HUD funds. Of those, repairs are complete in 50 homes and another 50 are under construction.
A Richland County report from January showed the count had repaired 81 homes, rebuilt 31 homes and replaced 56 mobile homes replaced with HUD funds. A county spokesman did not respond to a request for more up-to-date data, but according to a HUD report, the county has spent 75 percent of the disaster recovery grant it received for the 2015 damage.
Meanwhile, state officials are still working through other grants awarded after 2016's Hurricane Matthew and 2018's Hurricane Florence. So far, 1,155 homes have been fixed under those programs.
Jessica Holdman contributed to this report from Columbia.
Reach Chloe Johnson at 843-735-9985. Follow her on Twitter @_ChloeAJ.

https://www.postandcourier.com/hurricanewire/south-carolina-finishes-final-home-it-will-fix-from-historic-2015-flood/article_27b8f34a-2c72-11ec-8244-877919726eb3.html