Bedding is always a personal matter, but sometimes we find ourselves wanting to consult the design experts themselves with the best bed sheets, duvets, and pillows they find themselves selecting again and again for their clients, and even their homes. 
So we asked eight interior designers about their favorite bedding brands, featuring a mix of high-end and mass-market options. White bedding still seems to reign supreme, accentuated with a pop of detail. Today's interior designers are looking for organic fabrics, and there also appears to be a preference for breezy, breathable linen.
Don't be too surprised if their picks give you some major bedroom ideas … better yet, we now know exactly where to find the favorite bedding of interior designers.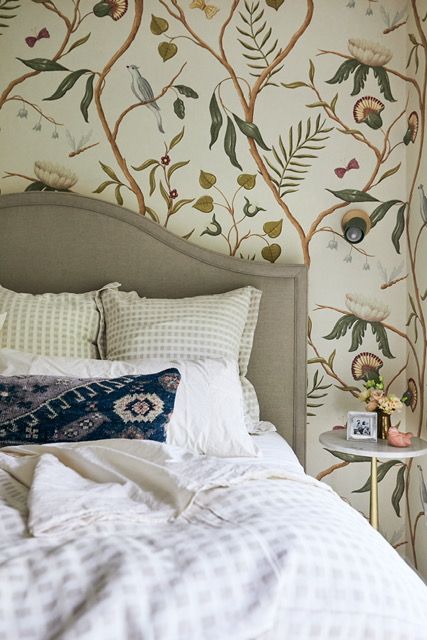 "We love to use Coyuchi bedding, seen here in our Lowry Hill project. It has a great hand and quality. We've also used a rug remnant as a lumbar, which is a fun way to add texture and pattern."
-Victoria Sass, principal and design director at Prospect Refuge Studio (opens in new tab)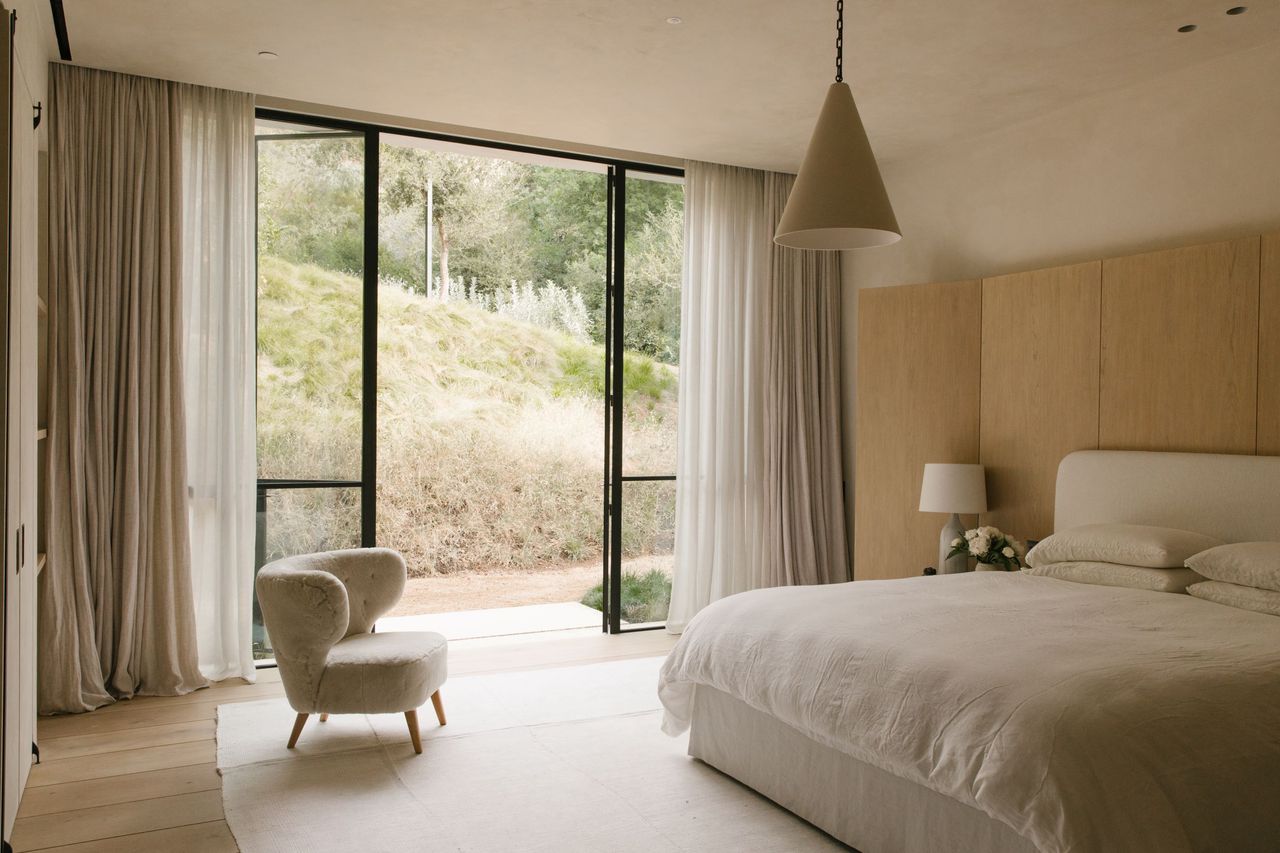 "I have Matteo's linen bedding in every room in my home and it's my absolute favorite. They have an incredible range of neutral tones that pull every room together, plus I love how lightweight yet luxe their linen feels—it's truly made for any season and style."
Jenni Kayne of Jenni Kayne Home (opens in new tab)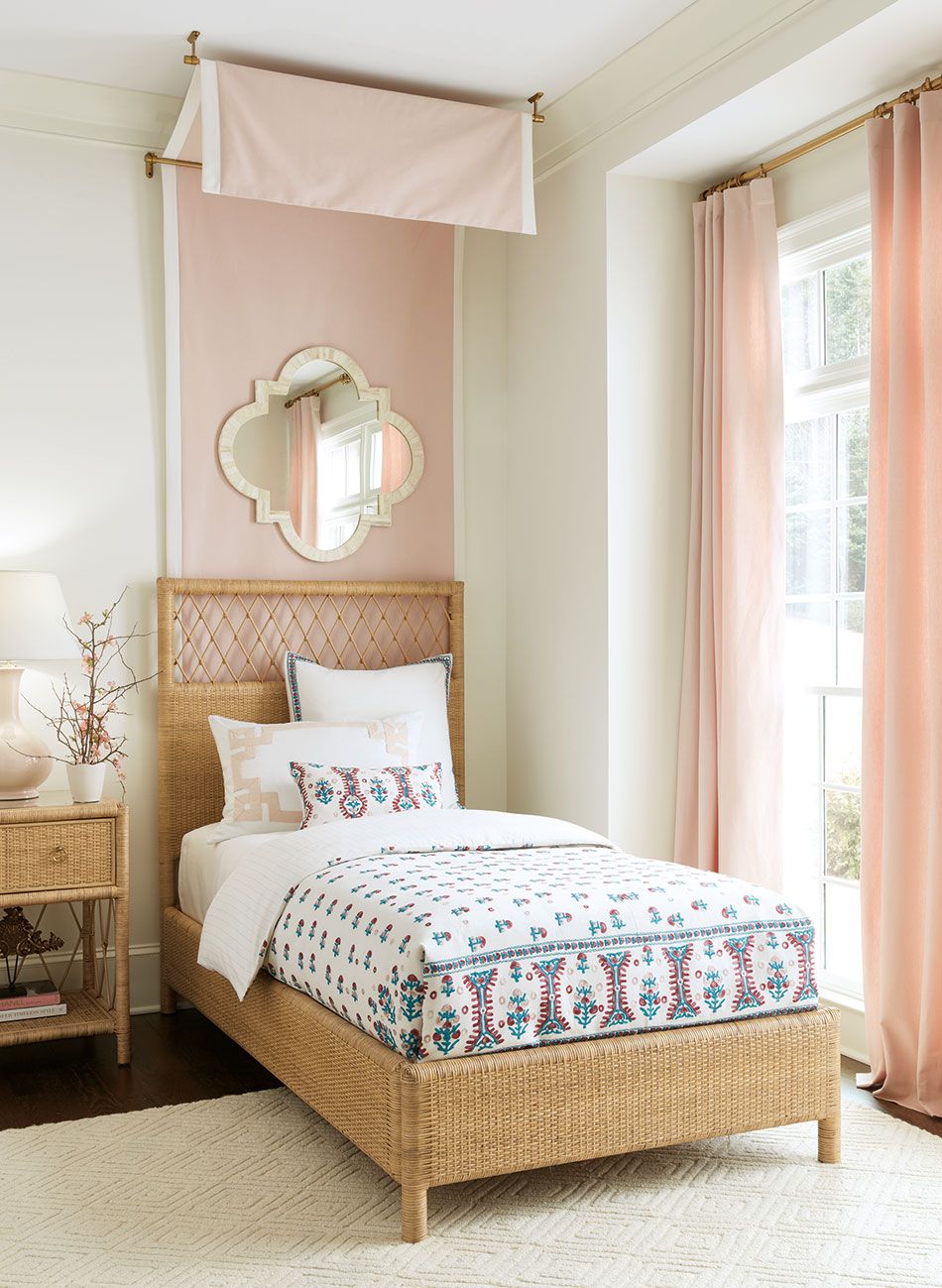 "My Greek Key Bedding collection for Ballard (opens in new tab) was inspired by the custom, dressmaker details that add that special, final layer to the room. The collection is timeless and chic, yet comfortable and livable."
Suzanne Kasler of Suzanne Kasler Design (opens in new tab), based in Atlanta, GA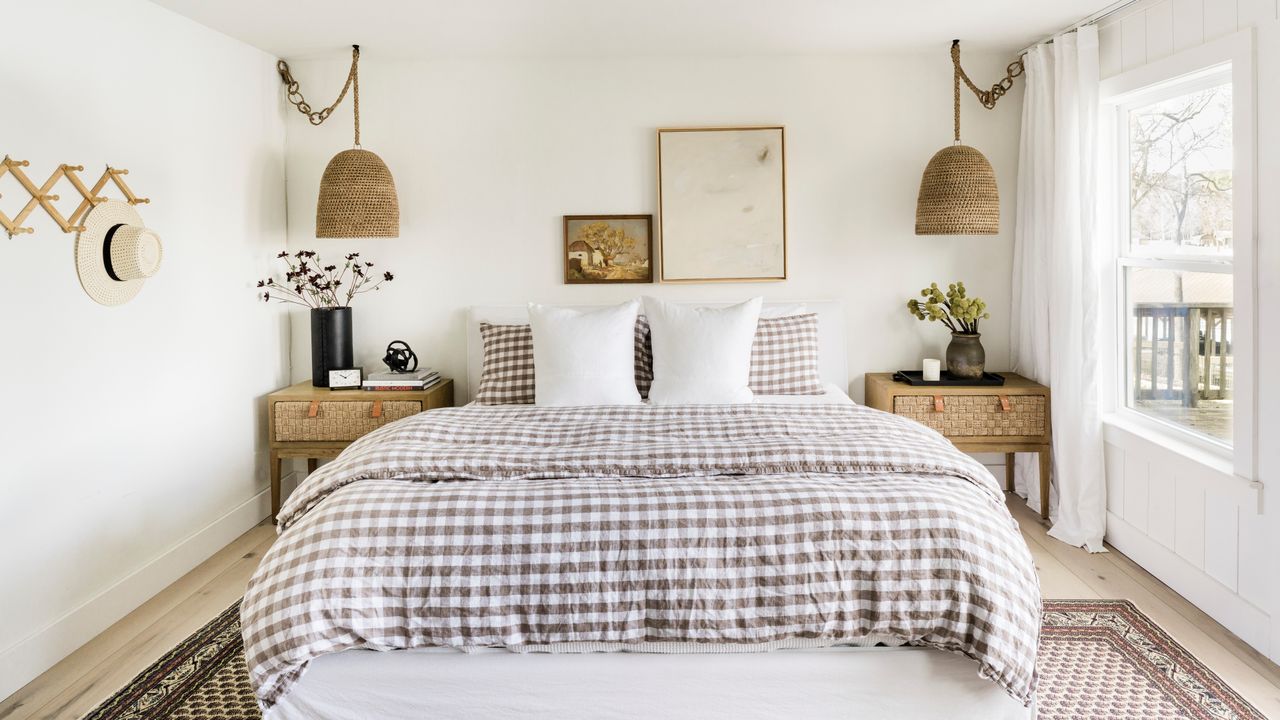 "I designed the lake house around the concept of 'elevated camp vibes,' which meant a gingham print had to be involved. This duvet cover was everything I was looking for, and it's become my favorite bedding we've ever owned—period. The linen is that perfect texture to keep you cool in the summer and warm in the winter. And buttons at the bottom are covered in the same linen for a seamless look. Color-wise, the mink is almost a soft mauve-meets-taupe that transitions beautifully between seasons.
"I'm notoriously picky about sheets and really did my homework before selecting this particular set. They're organic cotton with a sateen finish and feature the sweetest pale blue scalloped edge. I love how they dry perfectly smooth, and I never need pressing when I remember to take them out of the dryer promptly."
Anastasia Casey of The Identitè Collective (opens in new tab), founder of IDCO Studio (opens in new tab) and Design Camp (opens in new tab) of Austin, TX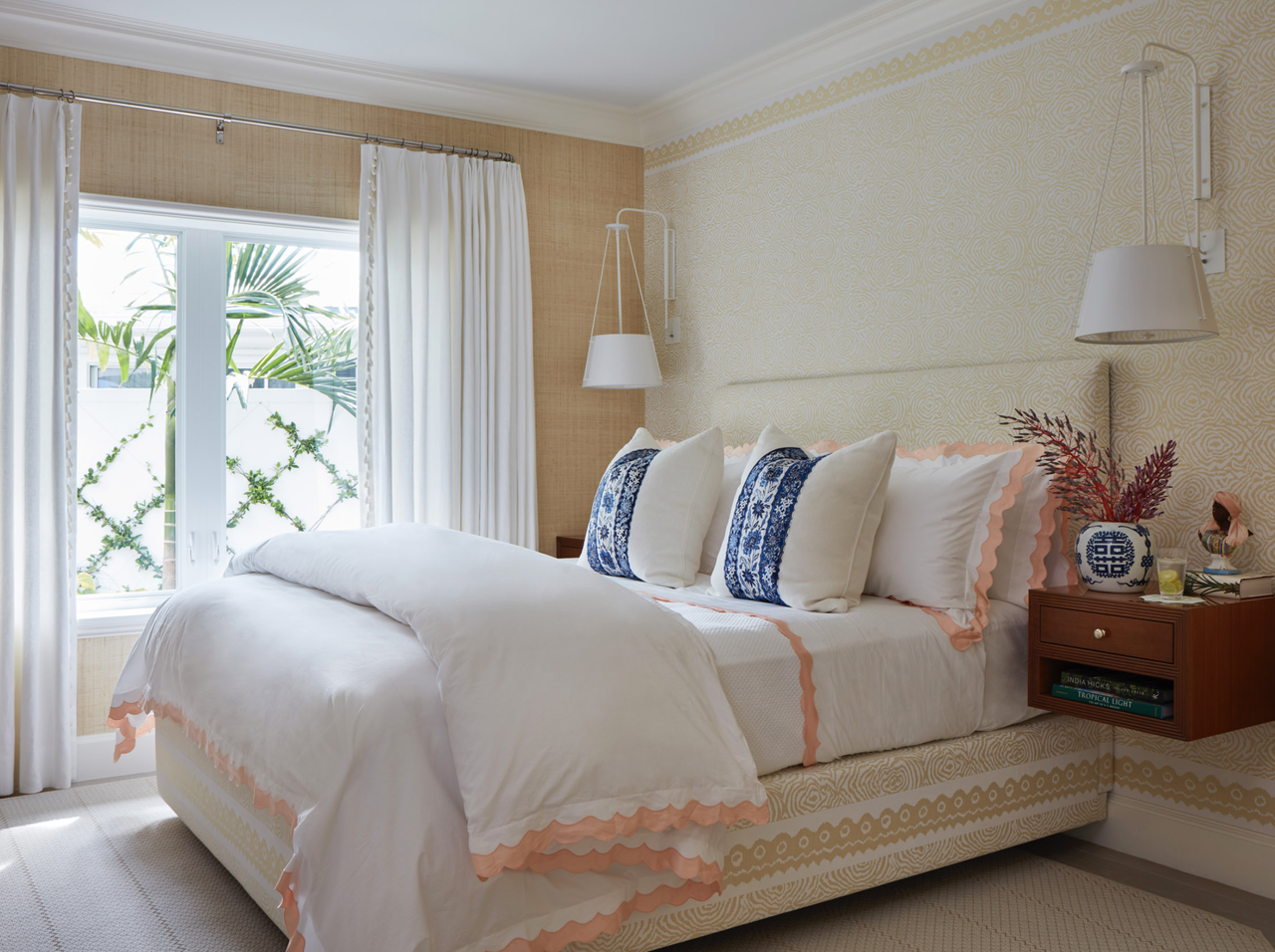 "I feel that bedding overall should be simple and classic with a pop of a wow factor.  Our go-to for the primary bedding is anything from The Linen Ladies (opens in new tab) where we work with Caroline Davis, who guides us on style and product that is best for the space; such as a classic chain link or trellis border embroidered or applique on top of white cotton percale sheeting [as seen on this Matouk (opens in new tab) bedding].  Always white for us! For our wow factor we either custom make euro shams or a large lumbar pillow out of a patterned fabric that compliments the design."
Ellen Kavanaugh of Ellen Kavanaugh Interiors (opens in new tab), based in Palm Beach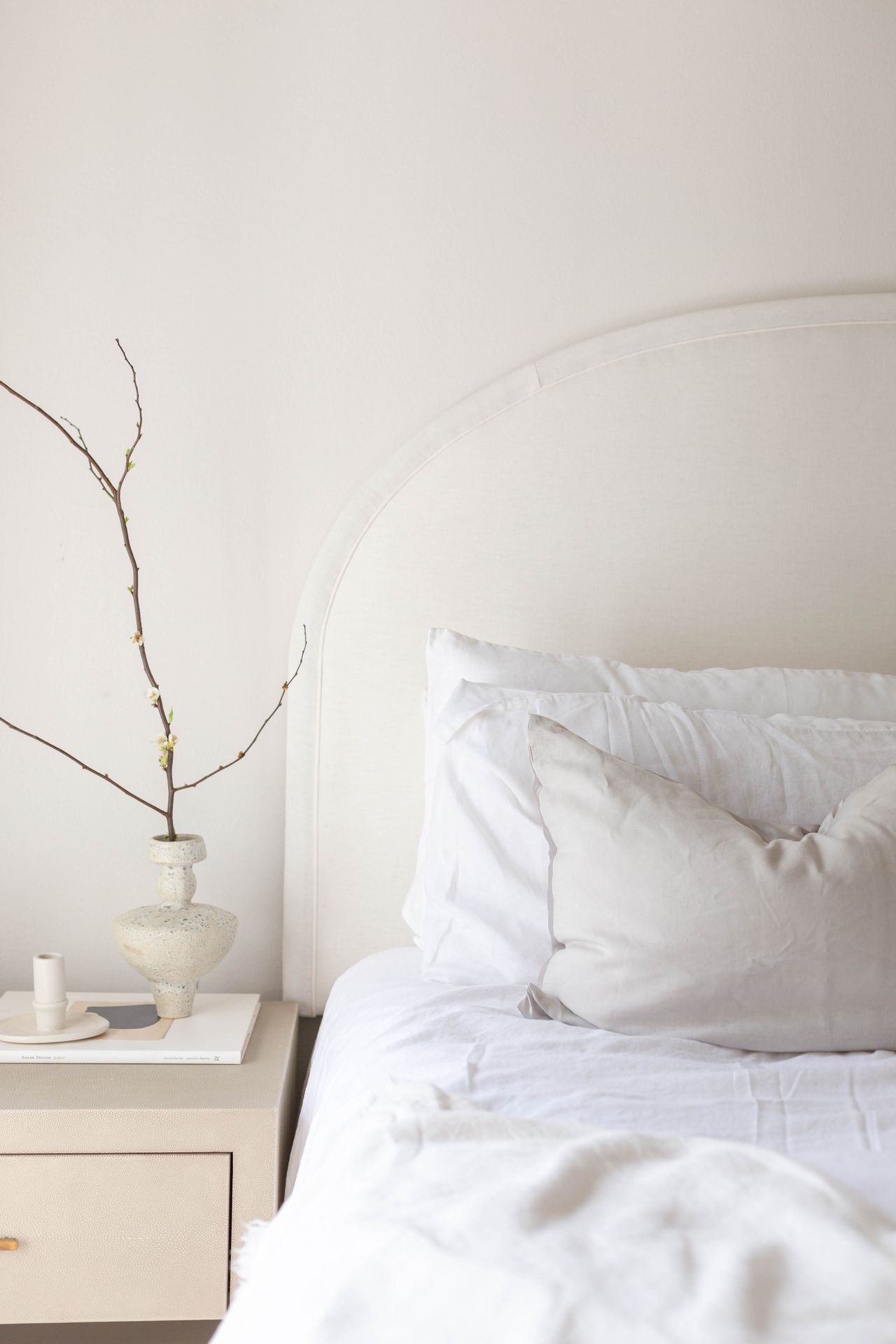 "I love a white bed, and for my primary bedroom, I wanted the look to be calm and quiet, even if it is loud and chaotic, in reality. I have always wanted to try linen sheets and I finally made the switch, and so happy I did! I have always loved the effortless look of linen and now I can vouch for the feel of linen. I may never go back. When I was in the market for new bedding, I went straight to Cultiver. It was exactly what I had in mind. Effortless, chic, and amazing quality."
Devon Liedtke (opens in new tab), interior designer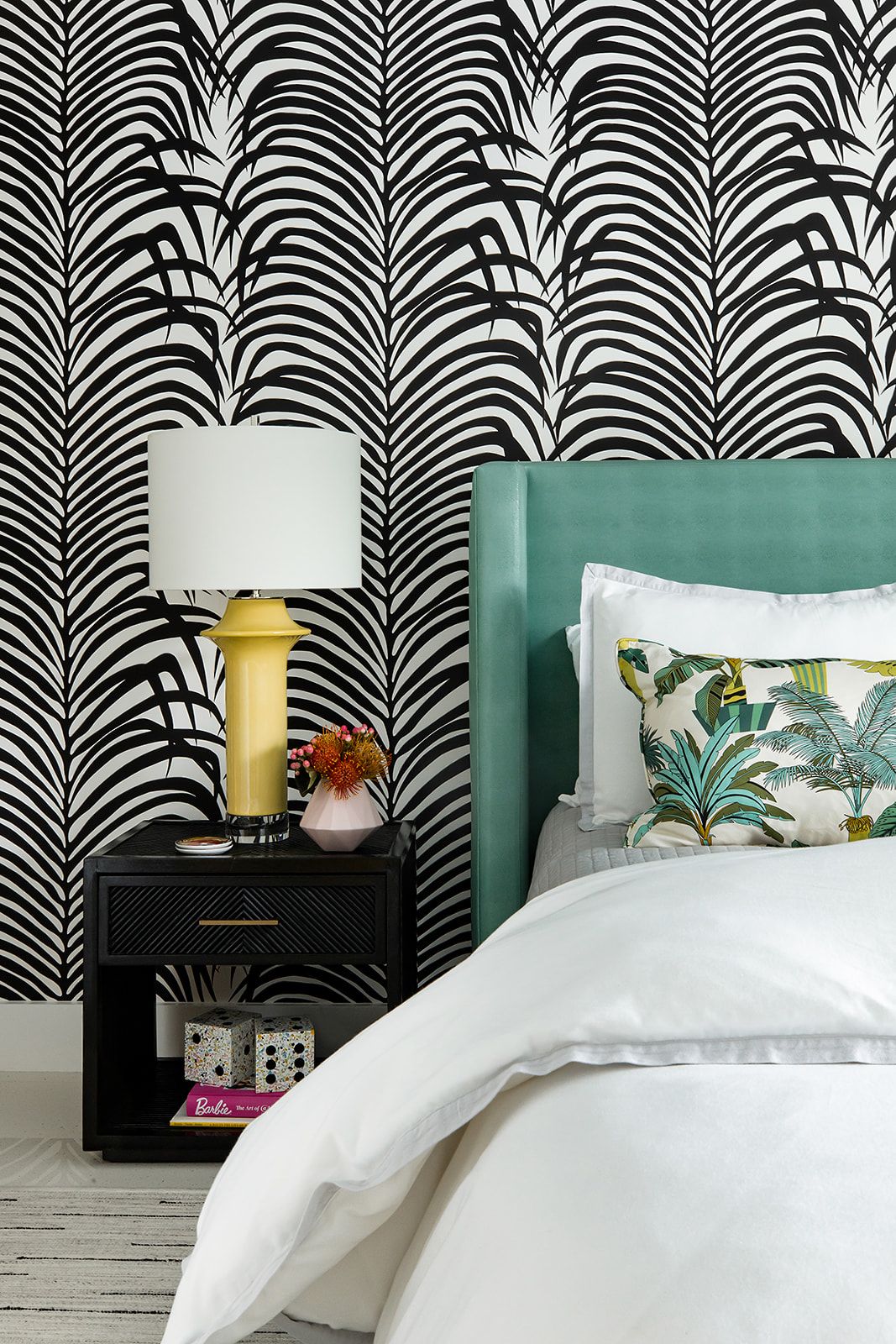 "At our firm, we love to use bedding from Signoria Firenze (opens in new tab), a beautiful Italian bedding brand. I firmly believe in making your bed every day, and making it easy to do so. I like to layer our beds hotel-style, with a coverlet (blanket) and a fluffy duvet folded at the foot of the bed. It is super easy to make! Just pull the coverlet all the way up to hide the wrinkled sheets. Then, fold the coverlet down at the foot of the bed. In lieu of a bunch of throw pillows, I like one large lumbar pillow placed in front of the sleeping pillows." 
Christopher Kennedy, of California design firm, Christopher Kennedy (opens in new tab), part of his "Mi Sueno" project in Palm Springs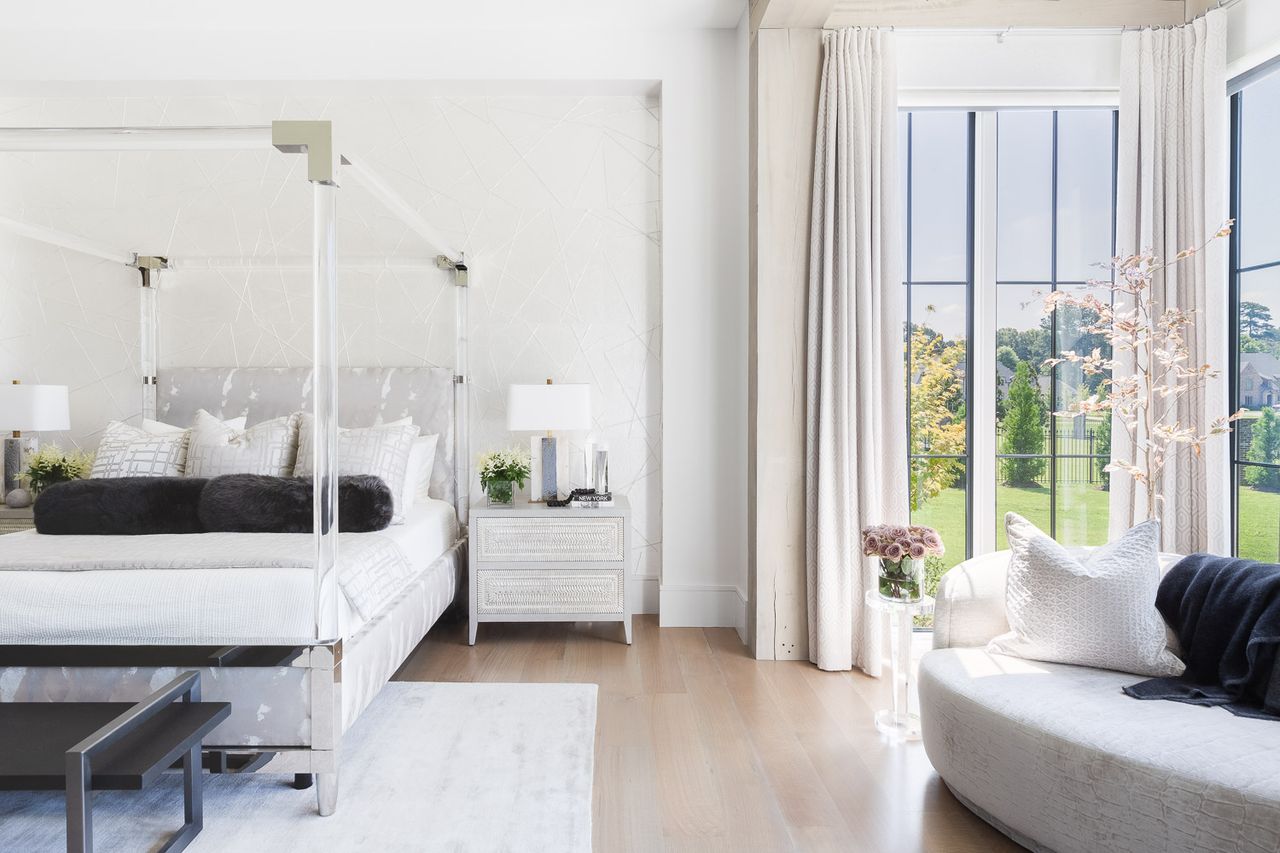 "One of our go-to bedding brands is Lili Alessandra! The brand is known to have a strong artistic vision that aligns with our ethos and approach at Murphy Maude. They have an extensive product catalog ranging from modern to traditional designs but each piece is always rooted in elegance and opulence, so there's something for everyone. We used the Silk & Sensibility bedding collection (opens in new tab) in this room; the silk/polyester blend allows for a luxurious but practical option."
Leslie Murphy, CEO and Creative Director of Memphis-based Murphy Maude Interiors (opens in new tab) 

https://www.homesandgardens.com/shopping/favorite-bedding-of-interior-designers