IMM cologne 2022 returns to connect public, professionals and brands
if the pandemic taught interior designers two things, it was the importance of home office and outdoor living. the situation forced hundreds of millions of people to adapt living spaces, kitchens, bedrooms and more to become super flexible to fit many needs. any outdoor space – from terraces to patios, gardens and balconies – became treasured places of refuge, social interaction and, again, work. the demand for more function from the same square footage is set to continue. consequentially, as we spend more time under the same roof, more people are also realizing the greatness of interior design: the touches of quality, personality and creativity to enhance a space to best meet ever-evolving needs. cancelled in 2021, IMM cologne 2022 forecasts the new trends in interior and furniture design.
held from january 17-23, see IMM cologne 2022's six interior design trends – for seasons, connected by living, multi-functional, blurring boundaries, sharing spaces, and natural luxury – below.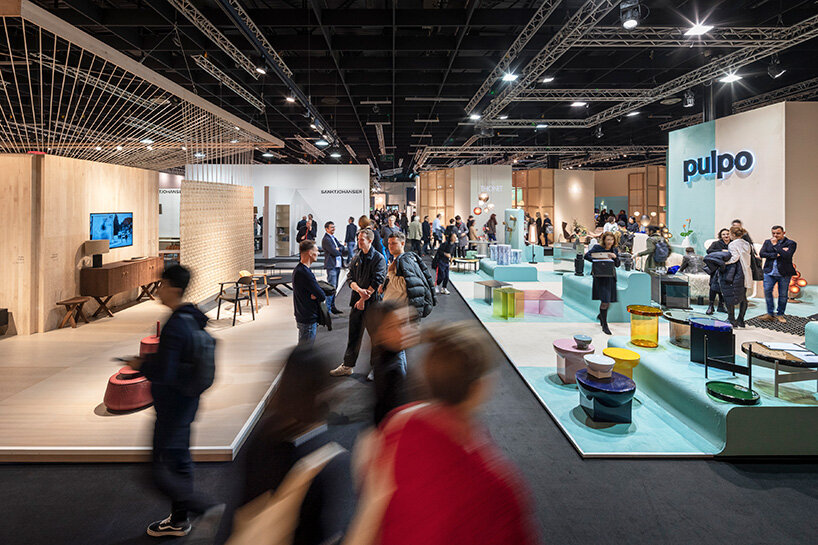 (main image: molo) the interior and furniture design fair returns from 17-23 january, 2022
all images courtesy of IMM cologne
IMM cologne 2022 spotlights six trends for interior design
home is an expression of personality. the trend – for seasons – notices the increasingly common practice for colorways and motifs of interiors to reflect the season changes in nature. this has gone beyond stylistic preference to lifestyle orientation too. furniture has become a collage that constantly moves with season: glass-frosted units are resurging, cabinets and coffee tables are used for displaying items once more, and sofas are acting as canvases for accessories. these seasonal decors create a strong, perfectly placed accent that shows off personality, even in minimalist interiors.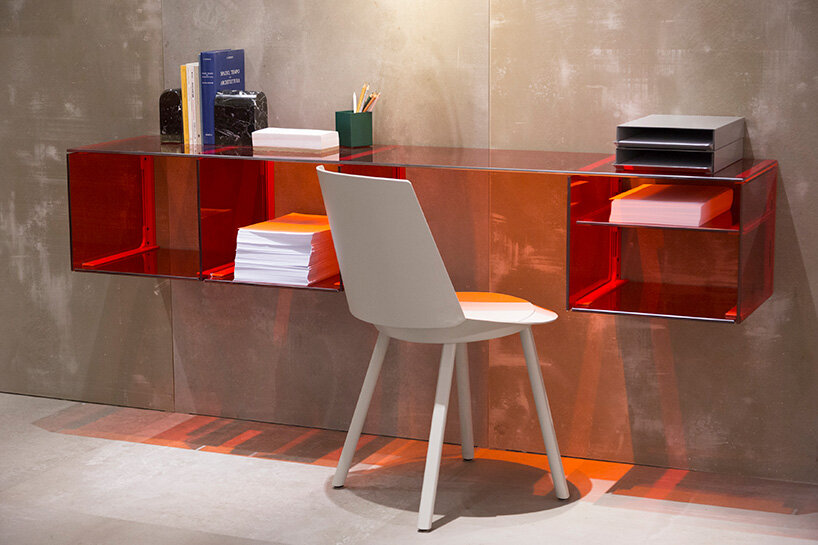 (image: burgbad) the for seasons trend recognizes how furniture is becoming canvases to display motifs of changing seasons
in the trend – connected by living – a digital world means a smart home, too. interior design is adapting; items at home are transcending into connectivity. smart technologies are becoming increasingly diverse, reliable, and easy to use. features are already being seen in furniture as lamps double as bluetooth speakers, tables readjust to make sure the user changes position often, and sofas remember family members' favorite sitting position. however, technology is also connecting more than furniture. it is said that the kitchen has the greatest degree of connectivity as we optimize day-to-day routines. bathroom innovation enables lighting to be effortlessly customized, heat and water to be managed, and other energy and air quality levels controlled.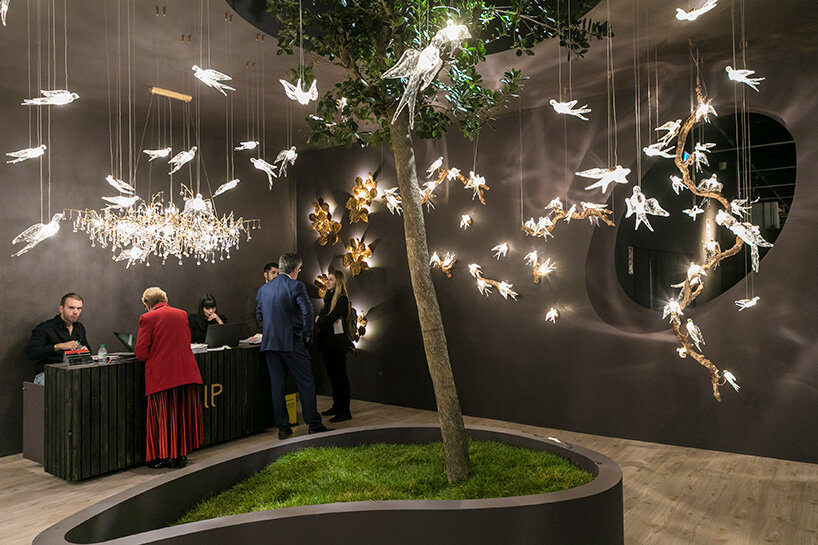 (image: serip) connectivity is moving beyond furniture to applications throughout homes, from kitchens to bathrooms
the demand for more space is at a premium. the many challenges of urbanization has grown the need for small-footprint solutions. the trend – multi-functional – recognizes how furniture needs to respond to maximize comfort, reduce clutter and deliver greater functionality in small space. this can take the form of home office, modern space systems, small yet scalable furniture, smart solutions, and other creative, ingenious designs. compact sofas and high sleepers are returning, movable furniture is key, and the dining table – the setting for work, socializing and eating – has become the star of the show as the hub of the home.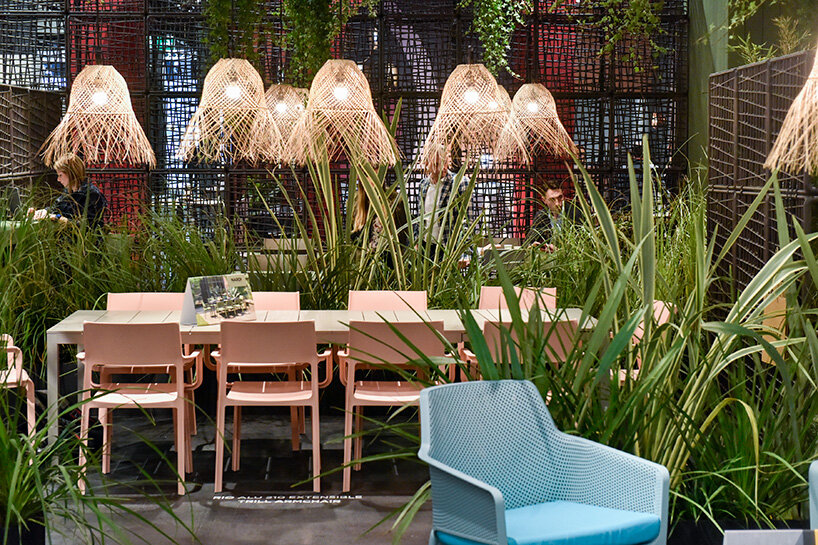 (image: nardi) multi-functional furniture, like the dining table, is key to new demands at home
from the outdoors to the home office and living areas, there is a growing desire for boundary-free living that is blurring physical and stylistic lines. the trend – blurring boundaries – identifies how interior design can create flexible areas with specific functions. movable partitions and built-in units are crucial to creating a sense of structure, from modular sofas to the dining-now-working tables, shelving units and even rugs. it is the outdoors that is inspiring this movement as the feel of open-air living is reflected in light furnishings. advancements of materials and textures blur the boundary even more.
IMM cologne 2022 spotlights six most important trends for interior design