HULL—Three friends recently opened two businesses housed under one roof in downtown Hull.
The Grain House and Home on Main — a cafe and home decor shop respectively — opened to customers in early November after spending much of the year renovating a shared building at 1134 Main St.
Faye De Kam and Mandy Hoekstra got the idea of opening a coffeehouse-style eatery in Hull about two years ago.
"We live here, we are raising our families here and we knew that there was a need for something like this," De Kam said.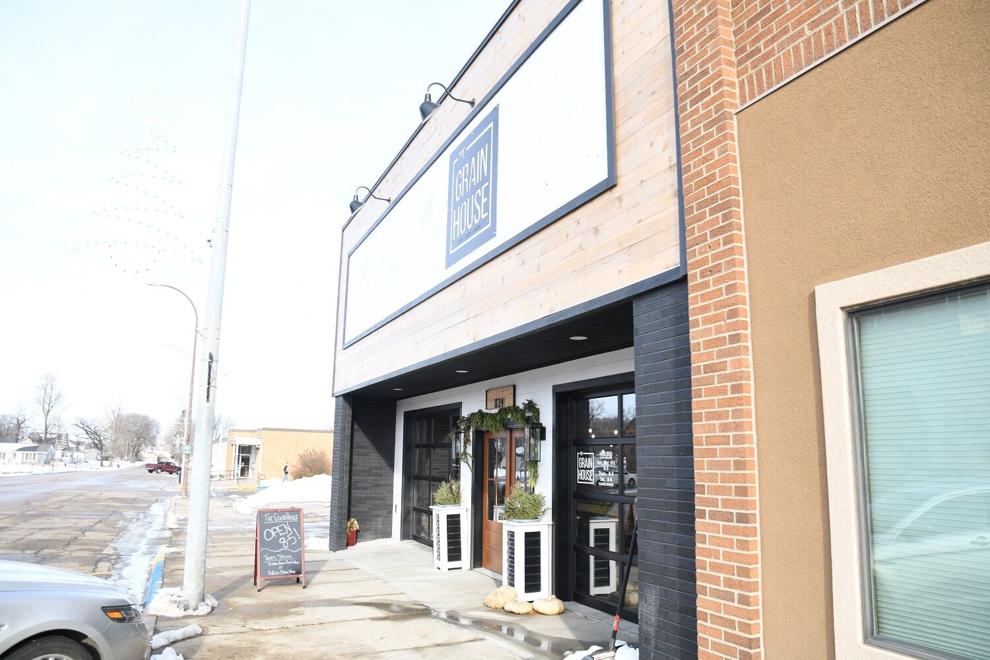 The duo researched different types of coffee shops in the surrounding area to get a sense of how they would envision their business and later asked the city of Hull about possible sites to open the venture. They originally had their sights set on a different spot on Main Street where a creamery used to be, but that plan fell through.
Around that time, they met with their friend, Amy Emerick, who was setting out to start her own home decor business in Hull. The three of them decided teaming up and opening their respective businesses in one spot would be a better, more affordable option.
"We've known each other for years and decided that joining forces would get us a nicer facility as well as bring foot traffic in for both of us," Emerick said. "It was a huge bonus for us to be able to shoulder the bills together, work on it together and then work together on projects and events."
The building at their existing address previously had two entrances for the pair of businesses that were there in the past. Ewoldt Chiropractic Clinic was on the side of the decor shop, while Siouxland Digital Marketing used to be on The Grain House half.
The renovation work involved tearing down the cinder block wall that divided the previous businesses, removing the plaster walls in favor of an exposed brick aesthetic and scraping out the carpet floors and tiles. A barrier of long wooden boards stands in place of the cinder block wall to separate The Grain House dining space from Home on Main.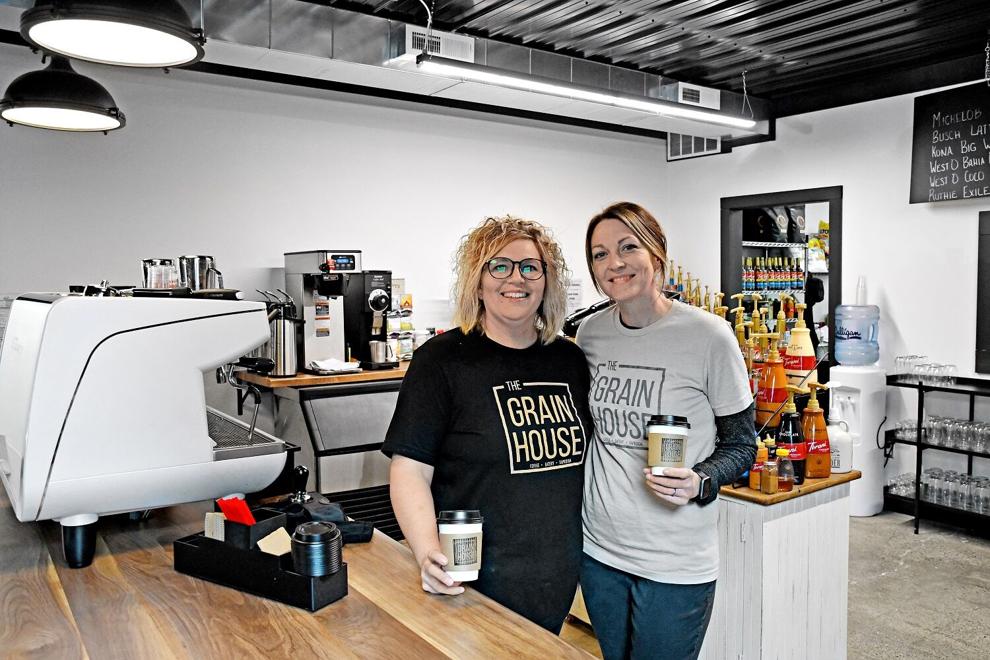 "What we wanted was to have a store within the coffee shop," De Kam said. "We didn't want to have two different doors. We wanted this cohesive, cool feel to it."
Besides a menu full of coffee drinks, The Grain House offers smoothies and mixed drinks similar to Shirley Temples. Its food options include three types of croissant sandwiches in addition to daily specials that change week to week. The meals are all homemade in house.
"We did chicken bacon ranch wraps, we've done hot roast beef sandwiches, we've done chicken potpies with homemade crust," De Kam said.
Twelve types of beer also are on tap, with varieties sourced from nearby microbreweries as well as popular domestic brands.
The three entrepreneurs did not know what the response would be from the community when they first opened, but De Kam said the reception has been "phenomenal."
The customers who filter through include a mix of adult friend groups wanting a place to socialize as well as students stopping by after school to hang out or study. The cafe's creators said a particular pleasure has been getting acquainted with repeat customers to the point where they can predict their guests' drink orders.
Emerick likewise said Home on Main has been well-received, especially since it opened in time for the Christmas shopping season. In addition to home decor, it sells seasonal items, health and beauty products, toys and baby gifts.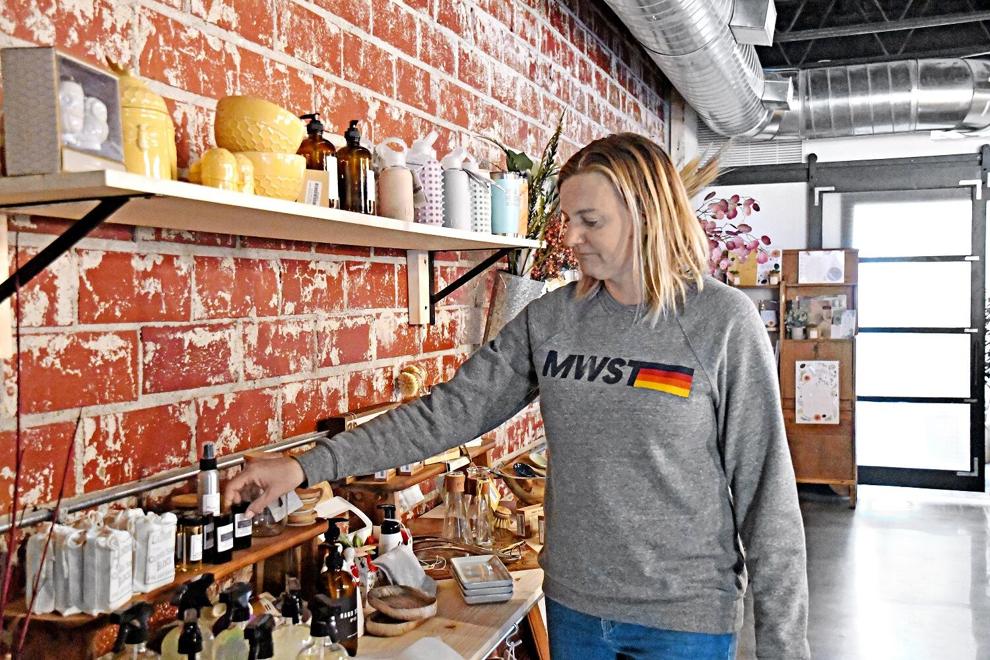 "Christmas is a great time to start a business like this. I've been very impressed with the community support as well as the outlying communities," Emerick said.
Home on Main hosted a make-and-take crafts event women Thursday, and Emerick encouraged people to let her know of other ideas people would like to see at the shop.
She, De Kam and Hoekstra look forward to finding new ways to serve the community, such as expanding hours, hiring more workers, hosting group events and getting involved with events in town like SummerFest.
Hoekstra noted a garage door that serves as a storefront wall retracts, which lets the business space open up onto Main Street and interact with outdoor happenings.
"It's been a wild, fun adventure just trying to figure things out," Hoekstra said. "There's stress, but it's also just fun to see the different groups that come in here and how you can cater to different people."

https://www.nwestiowa.com/news/hull-gets-one-stop-cafe-home-decor-shop/article_d6a85036-5f89-11ec-9839-777d42614e25.html