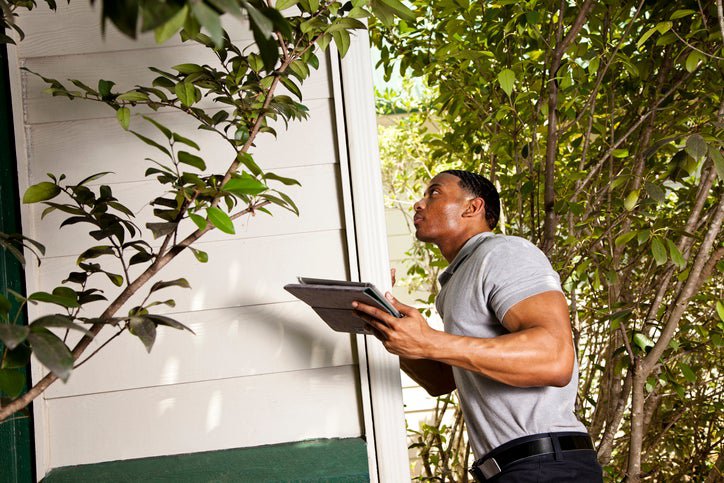 How do your expenses stack up?
---
Key points
Americans spend $3,018 on average for upkeep and repairs around the house.
It's important to budget for home maintenance when you own property.
Your maintenance costs are likely to rise as your home ages.
---
When you buy a home, it's not just your mortgage you have to worry about. You'll also have to spend money on property taxes, homeowners insurance, and maintenance.
The latter, however, can be a little tricky to budget for. While your mortgage payment may be nice and predictable (especially if you have a fixed-interest loan), and you'll get an annual property tax bill and homeowners insurance premium bill, your maintenance costs can change from month to month.
It might help you to know the average American spends $3,018 a year on home maintenance, according to Angi. But your costs may be lower or higher depending on the age and condition of your home.
How to work home maintenance into your budget
As a general rule, you should expect your annual home maintenance costs to amount to 1% to 4% of your home's value. This means if your home is worth $300,000, you might spend anywhere from $3,000 a year to $12,000 a year on upkeep.
Of course, that's a pretty substantial range. And there's a big difference between spending $3,000 a year and $12,000. So how do you know which number to use for budgeting purposes?
One option is to simply err on the side of pessimism and assume your maintenance costs will hit the higher end of that range. That way, if they don't, you'll be pleasantly surprised, and you'll also have extra wiggle room in your budget.
In fact, say you allocate $1,000 a month for home maintenance but you only end up having to spend $500. That means you'll have an opportunity to stick $500 a month into your savings account.
But allocating that much money to maintenance may not be realistic. And so instead of doing that, another option is to set a target based on the condition and age of your home. For example, if your home is newer and in good shape, you may decide you'll likely spend between 1% and 2% of its value on maintenance. So for a $300,000 home, that means setting aside $3,000 to $6,000 a year. Or you could split the difference down the middle and go with $4,500. If your home is older or not in great shape, however, you should expect higher maintenance costs.
Don't forget repairs
While it may be possible to budget for home maintenance, one expense that's far more difficult to budget for is home repairs. That's because those can pop up unexpectedly and range in cost. A failing roof, for example, might cost a lot more than replacing a part in your heating system. And that might cost more than replacing a busted faucet.
That's why it's a good idea to maintain a solid emergency fund. That way, you'll have cash reserves to tap if home repairs become necessary.
Of course, it's also a good idea to budget some money every month for potential repairs. Or, you could simply allocate a little more money to maintenance to cover minor fixes. Either way, it's important to make sure you're able to tackle the various costs that come with owning a home — even though some may be trickier to estimate than others.
A historic opportunity to potentially save thousands on your mortgage
Chances are, interest rates won't stay put at multi-decade lows for much longer. That's why taking action today is crucial, whether you're wanting to refinance and cut your mortgage payment or you're ready to pull the trigger on a new home purchase. 
The Ascent's in-house mortgages expert recommends this company to find a low rate – and in fact he used them himself to refi (twice!). Click here to learn more and see your rate. While it doesn't influence our opinions of products, we do receive compensation from partners whose offers appear here. We're on your side, always. See The Ascent's full advertiser disclosure here.
https://www.fool.com/the-ascent/mortgages/articles/heres-what-the-average-american-spends-on-home-maintenance/