Often overlooked, sometimes little more than a repository for shoes and coats, but always the first part of your home that guests see, entryways can lack impact and personality.
However, this is the one space that really deserves some love. 'Entryway ideas trail in popularity behind those for living rooms, kitchens and bedrooms,' says Homes & Gardens' Editor in Chief. 'And this space is often left until last when homes are decorated. However, they set the tone for your whole home, so it's vital to get them right.'
We spoke exclusively to interior designer Charu Gandhi, founder of interior design agency Elicyon, which is famed for its contemporary projects. Here, she advises how she creates modern entryways with character.
1. Add personality with eye-catching furniture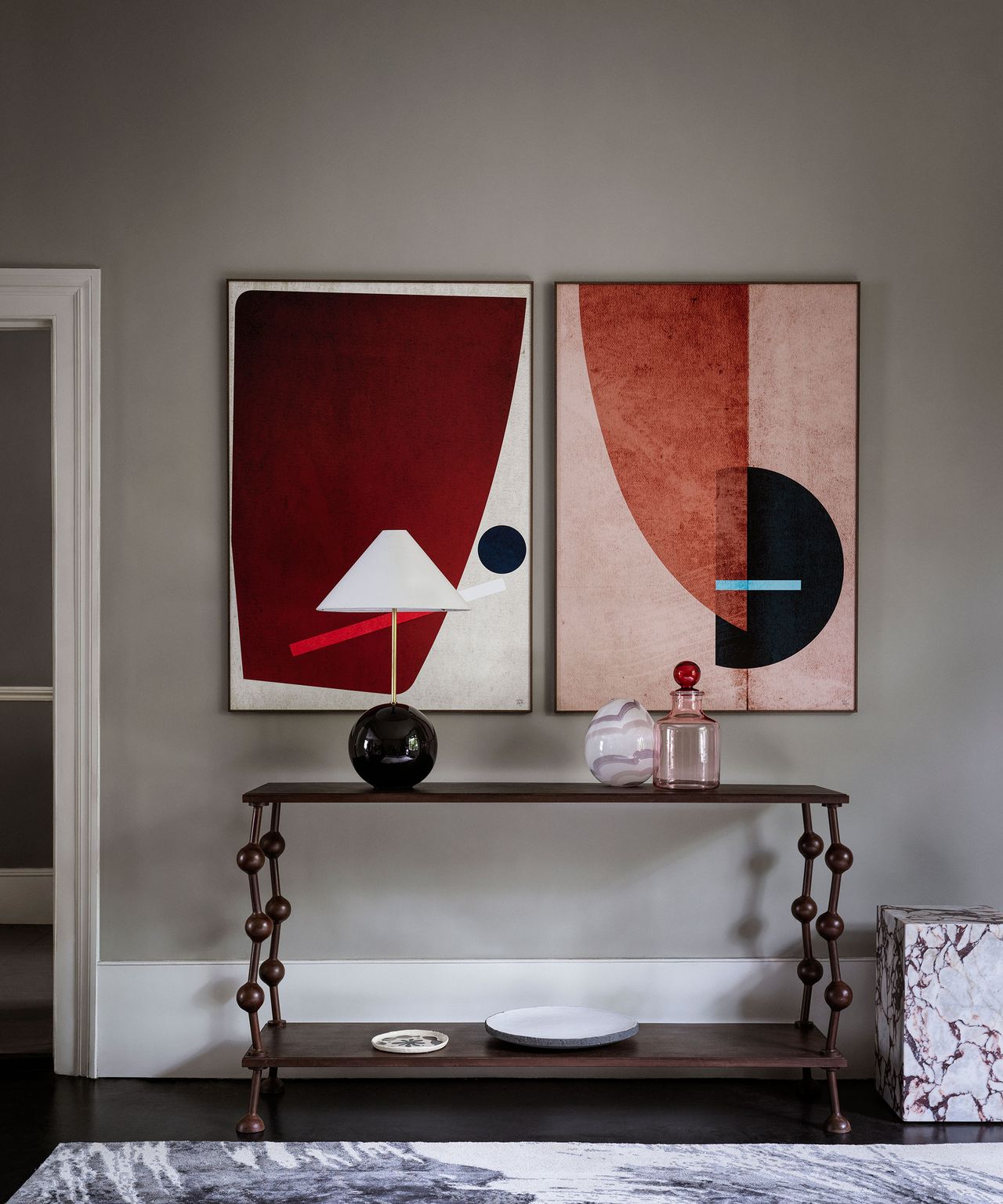 'I love using really interesting furniture in an entrance hall – a really beautiful console table, or a very sculptural piece. It's unexpected and because it's not a space you're going to sit in for ages, you don't have to massively focus on functionality or, indeed, comfort, so you can get away with doing something that's quite frivolous,' says Charu. Styling a console table beautifully is key, too.
2. Make furniture a focal point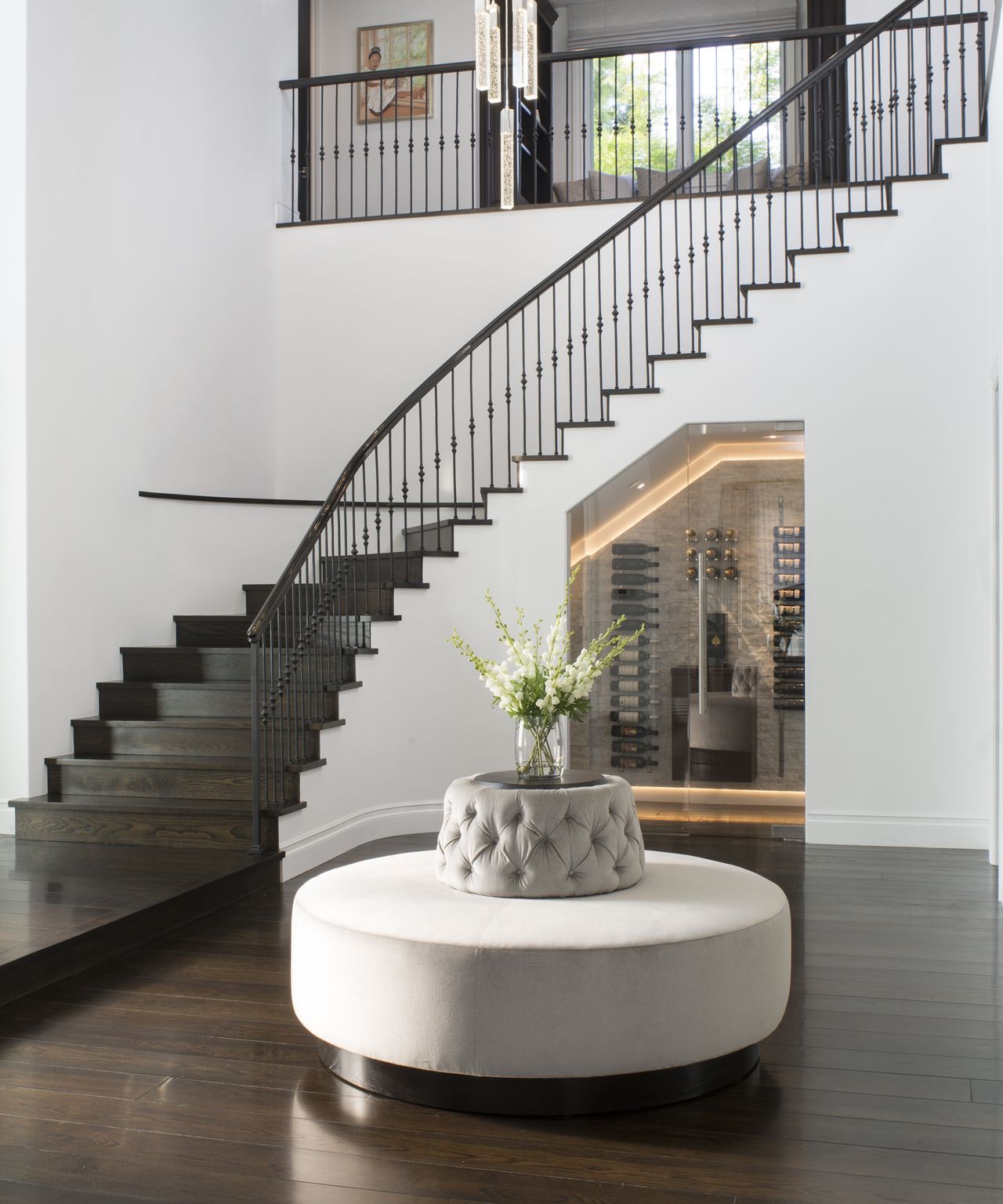 'Entrance halls have a structure to them and you can add a very heavy, monolithic piece of furniture that's going to stay there. While you wouldn't necessarily want to have a very chunky, oversized marble table in the living room as you wouldn't be able to move it around, it can stay in place in the hall.'
3. Hang impactful art to add interest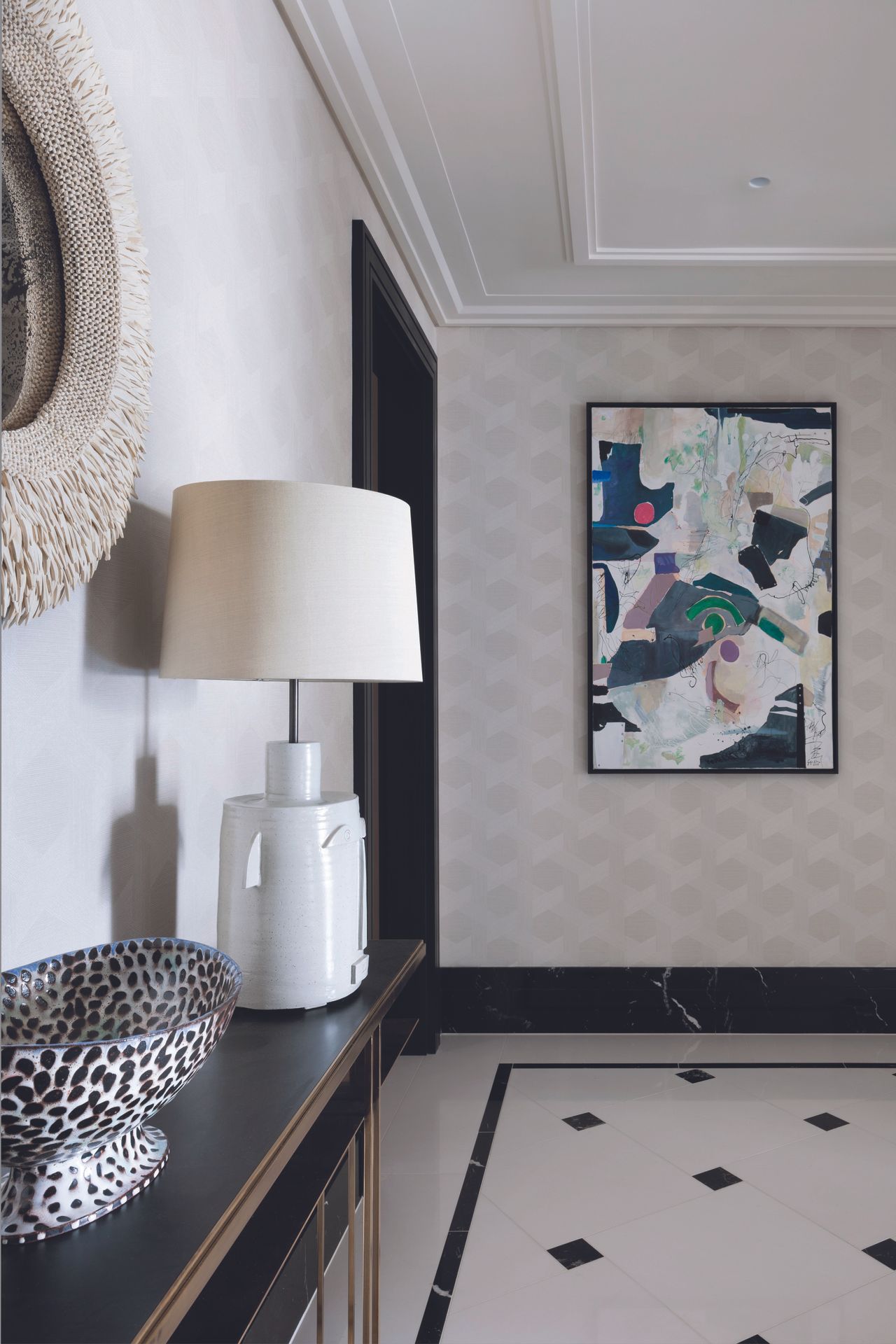 'Entrance halls are great places to set the tone with personality, so an ideal space to display art.
'I love decorating with mirrors in entrance spaces because they can tend to feel quite dark. Similarly, do try and add a floor or table lamp to help set the scene, especially for when you're entertaining.'
4. Consider storage as part of your design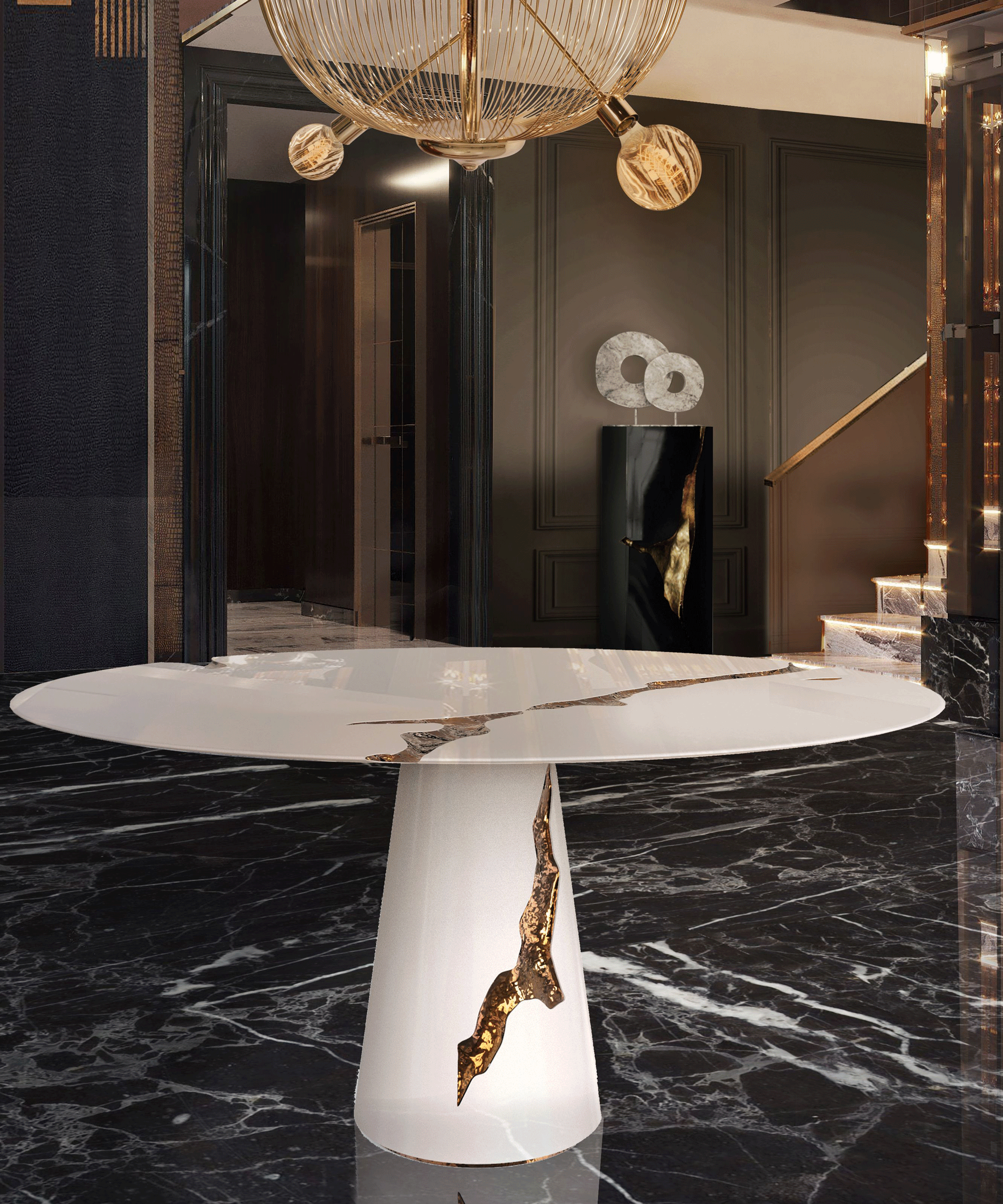 Entryway storage and modern entryway bench ideas both play a part in Charu's designs. 
'You do need to consider the practical elements and then design around them so you don't detract from the beauty, but things like where coats, shoes and keys are going is catered to. If there's space, I think doing a seat or a bench that incorporates hallway shoe storage is great. We nearly always add a tray so you can lay your things out ready to go.'
5. Consider light and flow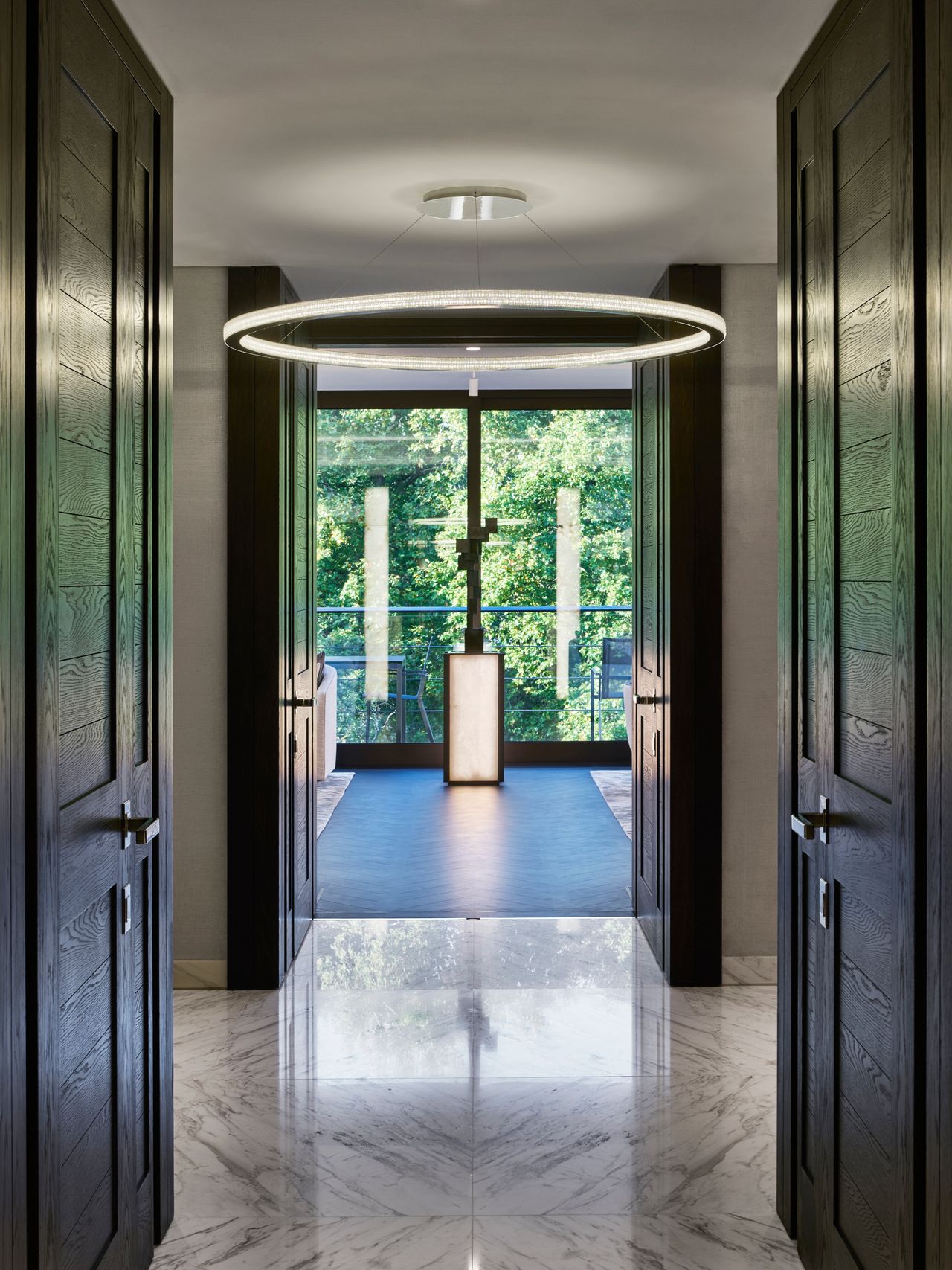 'I would never do anything that makes the ceiling feel lower in an entrance hall, so no dark ceilings or chandeliers if the ceiling is already low.
'Make sure you don't add furniture that blocks the flow of the space. You really want to look at where that entrance hall is bringing you and make sure that the flow and movement is very protected.'
https://www.homesandgardens.com/advice/charu-gandhi-style-tips-for-entryways