Falken Reynolds designed the Westside House in Vancouver, British Columbia, for a family wanting togetherness. When the family has company, the lightweight furniture can be reconfigured to accommodate the extra people comfortably. The color scheme is kept black and white with shades of grey, resulting in a Canadian Nordic aesthetic.
Garde Hvalsøe creates kitchen and interior solutions, designing spaces for world-famous chefs like René Redzepi of Noma. Designer Thomas Lykke, who runs OEO Studio together with Anne-Marie Buemann, needed a new kitchen in his Copenhagen flat. Like pieces of a puzzle, the two came together to collaborate on the Lykke Model, a modular made-to-order kitchen furniture solution that highlights the beauty of wood and classic craftsmanship.
Designer Sam Buckley is clearly a color aficionado. This apartment, located in Edinburgh, Scotland, might sound overwhelming to some but when you see the images, it just works. The apartment has Victorian bones and through the use of a rich color palette, bold furnishings and a bit of nature, it comes together to form a kaleidoscope of dreams.
Verandah Place Townhouse is a minimal residence located in Brooklyn, New York, designed by Space4Architecture. The building's origin, a carriage house, dates back to the late 1800s, and throughout time, many of its original details have been stripped away, leaving only the framework. This allowed the architects to create a new framework with a sense of openness throughout the space while maintaining a sense of intimacy.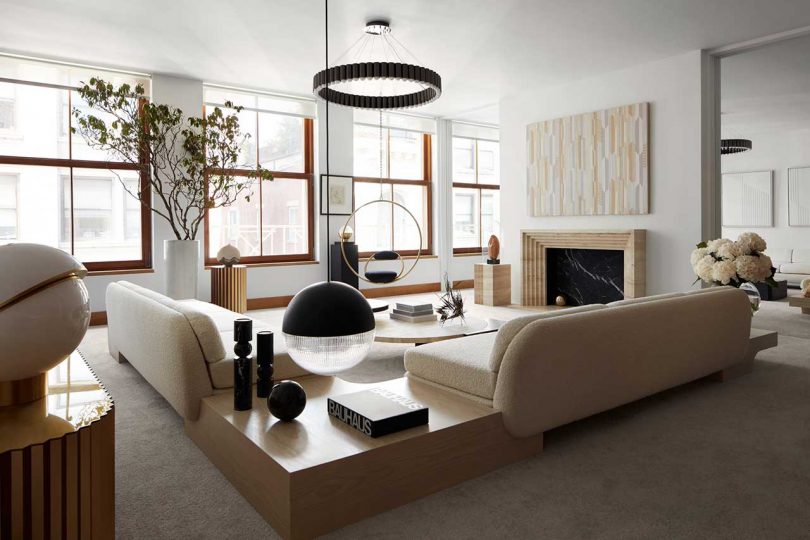 British designer Lee Broom spends a lot of time in New York City for both work and pleasure. Wanting a place to return to after long, hectic days, Broom acquired a duplex apartment occupying two floors in Tribeca. The space evokes a sense of welcoming calm while perfectly exhibiting his impeccable aesthetic seen through beautifully curated vignettes.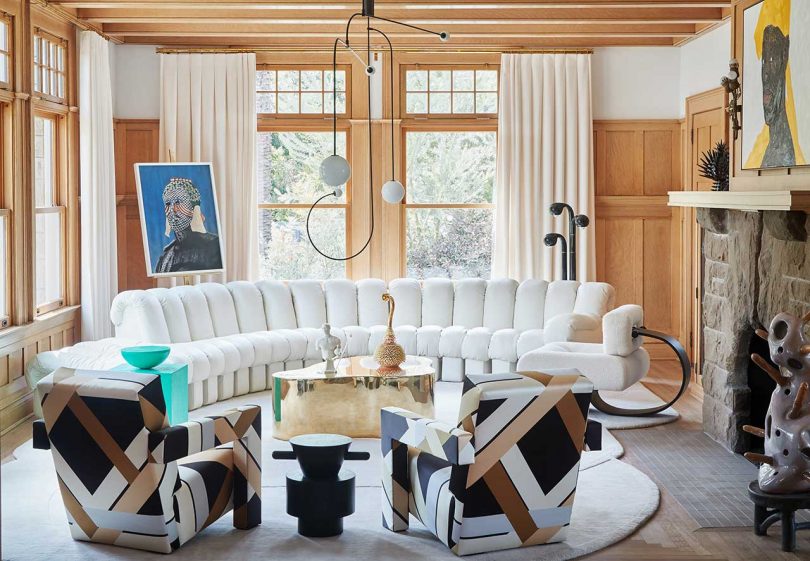 Having teamed up on Chet Callahan's last Los Angeles home, interior designer Ghislaine Viñas was asked to return for another collaboration. This project involved a historic property built in 1895 in the Los Feliz neighborhood of L.A. known as the Cummings Estate. After architect Callahan and his husband, Jacinto Hernandez purchased the quasi-Craftsman/Spanish Colonial style residence, it was time to plan for an extensive restoration, addition and modernization, while honoring the original features.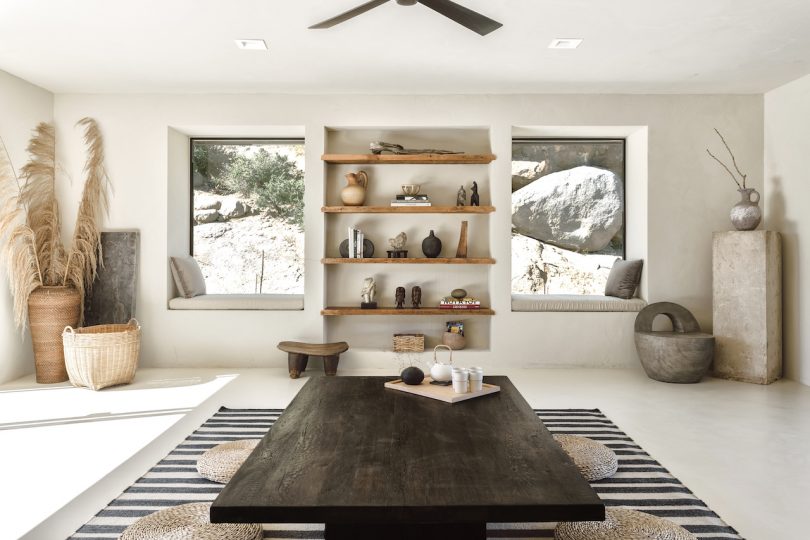 In the remote desert landscape of Joshua Tree, California lies a vacation home that seems to have been transplanted from Japan. Designed by Elaine Chao and Stanley Yang of MINI INNO, Villa Kuro is inspired by nature and the Japanese philosophy of wabi sabi which seeks to find beauty in imperfection. Filled with natural textures, warm and minimal interiors, and contemporary furnishings, Villa Kuro is the picture perfect escape away from the city.
Located in Valle de Bravo, Mexico, Casa Rancho Avándaro is a weekend retreat designed by Chain + Siman to fit in with the surrounding natural landscape. The house comprises three structures each with a gabled roof and stone walls that strike a balance between rustic and modern.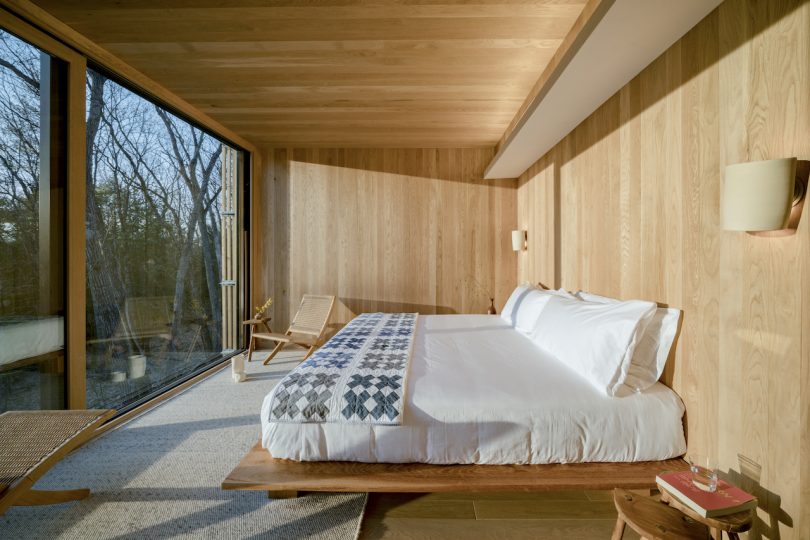 Piaule Catskill, located in Catskills, New York, designed by Garrison Architects, is boutique hotel created by Nolan McHugh and Trevor Briggs, founders of the homewares brand of the same name. The property offers an escape for city dwellers through its 24 cabins, a main communal area, and a luxurious spa.
And the most popular interior design post of 2021 is…
Mentioning "Memories of the Future," TERADA HIRATE SEKKEI was inspired by space-age curves and silhouettes in plastics and vibrant colors giving a taste of the bright future ahead when designing the TERADA House. The design looks to the futuristic past and the upcoming future with its minimalist, monolithic facade and its contrasting, 50s and 60s inspired interior.