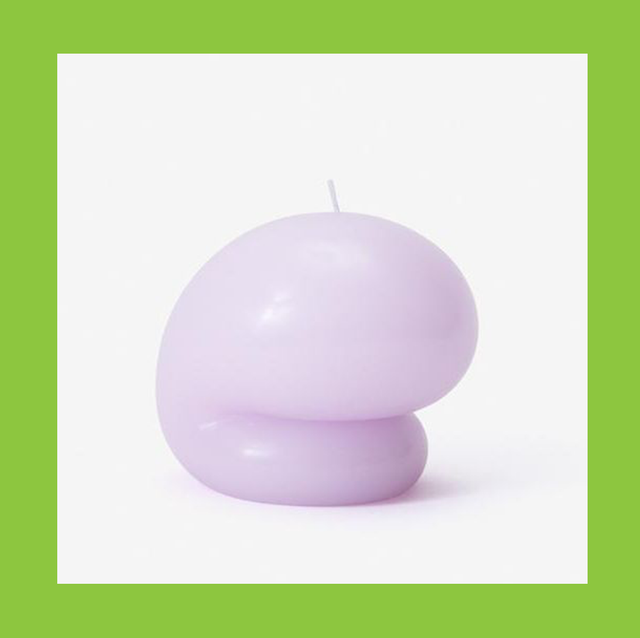 Courtesy
Odds are you've taken the time to fill your own home with pieces that bring you joy. Maybe you have a unique mirror that brightens your day-to-day, or perhaps you've got some well-placed decorative objects that make the space feel like you. Either way, you've likely created a cozy, comfortable space for yourself to relax and hang out. And once you understand exactly how amazing that is, you probably want everyone in your life to enjoy that same experience. Of course, it's not always realistic to hire an interior designer for every person on your list this season. But there are definitely ways to help make someone's home feel a little bit more like the sanctuary it should be. Enter: the best home gifts for sprucing up legit any space.
Everyone has a different interior style—and this can make shopping for home decor gifts both exciting and a bit of a challenge. After all, decor is pretty personal! But if you're willing to spend a little extra time considering what exactly your loved ones might relish having in their homes, these types of prezzies can also be some of the most thoughtful.
For those ready to embark on this particular journey, I've got your guide map ready. After scouring the World Wide Web, I've uncovered some can't-miss home decor picks perfect for any design style. Funky and fun or minimalist and neutral, I've got you and your giftee covered.
Before you shop, though, here's a quick lil reminder that we're expecting major shipping delays this season. So if you see something you know your BFF would love, snag it ASAP.
Advertisement – Continue Reading Below
1
These Reversible Vases
Tall Reversible Vase
We love a multi-use decor piece! These (very cute) vases from Poketo can be used for lil buds or larger flowers—just flip 'em to whichever side works best for the florals. 
2
A Quirky Candle
Goober Candle
For the person who loves a unique decor moment, the Goober Candle makes for an exceptional gift. This little guy is perfect for placing on shelves, nightstands, or wherever you want a bit of fun.
3
This Stunning Mirror
Modern Mirror "Glissando" in Cross Over Style
Get someone a mirror that does it all. This pick is both an art piece and a functional mirror. Anyone would be lucky to have it hanging on their walls. 
4
A Cozy Duvet
Woodrose Linen Duvet Cover
Give the gift of a bedding refresh with this gorgeous linen duvet cover. It's sure to spruce up any bedroom.
5
These Baskets
Dharma Basket
Sometimes, home decor really needs to be useful—and that's where these cute baskets come into play. They're a great prezzie for someone who likes their home stylish and free of clutter.
6
A Decorative Object
Petrified Wood Object on Stand
On the other hand, there are times when decor's only purpose is to look great. Enter: these petrified wood objects. They're just really cool, okay?
7
This Marble Game
Marble Tic Tac Toe Set
Who needs to put away game night picks when they're beautiful enough to leave out on the coffee table?
8
A Chic Tray
Eyes Valet Tray
They can throw their keys, jewelry, candy, or whatever they please into this chic tray from designer Jonathan Adler. 
9
This Jewelry Holder
Poise Large Jewelry Tray
This little gold number would look amazing sitting on anyone's dresser or as a catchall on a nightstand. The multi-level detail adds a special touch, too.
10
A Cute Catchall
Terracotta Concrete Hands Catchall
A cute catchall makes for a great gift for just about anyone. 
11
A Luxe Diffuser
Porcelain Essential Oil Diffuser
This diffuser doubles as a minimalist art piece, making it a standout present for people who appreciate function and aesthetics.
If they're always chilly, this pretty throw blanket is it. Toss it over the couch when not in use, and it's a statement-making item that'll add warmth to any living space.
13
A Bookend Vase
Face Bookend Vase
Are they bookends? Are they vases? Surprise! They're both. And they'd look absolutely gorg on anyone's shelf.
14
This Designer Photograph
Rainbow Cowboy Hats I, Prada Marfa
A unique print from famed photographer Gray Malin could be just the thing to elevate your loved one's home. 
15
A Wavy Candle
Realm in Dusk
Anyone in your life is sure to appreciate this long-lasting candle that has a funky and fun shape. I keep one on my desk at all times, and it's been an aesthetic game-changer.
This content is created and maintained by a third party, and imported onto this page to help users provide their email addresses. You may be able to find more information about this and similar content at piano.io
Advertisement – Continue Reading Below
https://www.cosmopolitan.com/style-beauty/fashion/g38135506/best-home-gifts/